Department of Library and Information Management was established in 2009 on the basis of School of Education and Learning Resource Center, in responsibility for training and research fields of Information Science - Libraries in the Mekong Delta. From inception to date, the Department has constantly strived to improve the quality of education and research.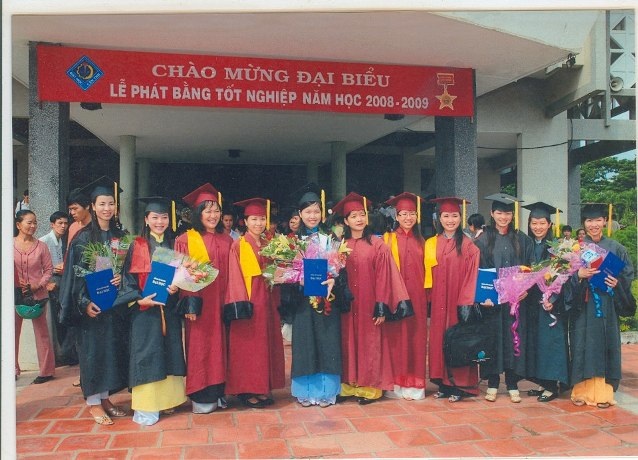 Major:  Informatics Studies, full time. Informatics Studies is an interdisciplinary science subject, using the scientific method and the application of modern technologies to the creativity, management, exploitation and use of information resources to serve other purposes of society.
- Training objectives bachelor of science is full of knowledge, ability and qualities as follows: There are political qualifications, ethics, sense of serving the people, the knowledge and skills to practice commensurate with the level of professional training, conscious exercise to meet the protection requirements of building the country. Graduates are capable of researching and teaching the science of Information, Library. In addition, students are also equipped with specialized knowledge of foreign language Information - Libraries to consult, study foreign material; qualified expertise on Information Science - Library and usability of information technology and automation techniques in library and information work; ability to create, exploit, organize and administrate all kinds of information resources in the form of integrated and specific databases. They have the ability to organize, administer and manage the agency Information - Library; built functions and tasks to the agency Information - Library. Students are capable of self-learning, self-study, using their professional knowledge into practice in an active and creative. Especially know how to approach the scientific and technical achievements to avoid new susceptible knowledge learned backward after a few years.
- Job opportunities after graduation: Graduates can work at the university educational institutions, colleges, libraries and various types of information and documentation center, the department store and manage information in the agency archives, museums, centers information under the Department of Science and technology in the provinces / cities, the mass media such as newspaper publishers, broadcasting centers, TV.

Contact 
-------------------------------------------------------------                                                     
Department of Library and Information Management
Phone:  0292.3.872.281